CoolSculpting is gaining popularity worldwide for its ability to help people lose excess fat. However, many CoolSculpting patients wonder if the treatment also gets rid of sagging skin. Sagging skin is a common complaint from those who lose a significant amount of weight. Due to age and other factors, our skin can lose its elasticity, preventing it from snapping back into place following weight loss. Instead, while the fat may be gone, the skin just hangs there, affecting the physical shape and self-esteem of the person forced to stare at that skin in the mirror. Well, now, there is hope. You will be happy to know that CoolSculpting does tighten loose skin. That means that you can not only get your youthful shape back, but you can also tighten the skin around those areas.
Which Areas Are We Talking About?
CoolSculpting Skin Tightening Areas
CoolSculpting freezes stubborn fat
from the following tricky areas around your body.
The Abdomen
:
Nobody wants a big belly. With CoolSculpting, you can get that trim tummy you have always wanted, and the skin will tighten to match, making clothes fit better and leaving you looking your best.
Hips
A moment on the lips is a lifetime on the hips used to be how it went. Now, with CoolSculpting, you can trim your hips for a curvier figure. CoolSculpting freezes the fat, which shrinks your hips, and tightens the skin around it for a trim makeover. 
Flanks, Thighs & Back
With your tummy and hips made slimmer, your flanks, thighs, and back area can receive the same treatment. This gives you a more streamlined physique and skin-tightening effects that are sure to remind you of your younger years. 
Neck
CoolSculpting can be used to slim down and tighten the neck area, erasing years from your appearance while making you jawline more prominent for a head-turning effect. 
CoolSculpting Results May Vary
It should be noted that CoolSculpting is not an alternative to healthy eating and exercise. Instead, CoolSculpting should be used in addition to medically-approved weight loss methods to further your weight loss and tighten your skin for an enviable body you can be proud of. 
Your CoolSculpting technician will help you understand the results you are sure to achieve, helping you form realistic expectations as you prepare for your initial CoolSculpting appointment. 
CoolSculpting and Skin Tightening – Who Knew?
It's not that unusual that patients wonder if
CoolSculpting tightens skin
. The technology cools the fat cells to a temperature just above freezing. Since fat cells respond to cooling temps faster than skills cells, the fat cells die during the process, and the surrounding tissue is left untouched. 
Over time, the fat cells that were frozen by CoolSculpting will continue to die off, giving you improved results for months to come. 
The inventors of CoolSculpting didn't even know that the procedure tightens skin. The amazing results turned out to be a pleasant and unexpected side effect of CoolSculpting treatment. 
This also puts to rest the myth that
CoolSculpting freezes the fat
and leads to loose skin, which couldn't be further from the truth. 
Patients who schedule one or more sessions report excellent weight loss during comfortable sessions with little to no side effects. The results are slimmer body parts, firmer, more youthful skin, and a whole new lease on life.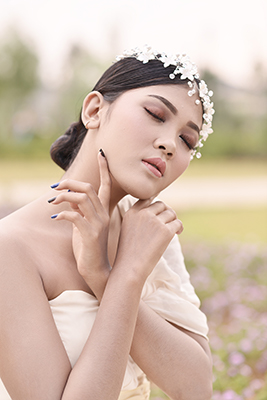 Schedule a Consultation at Cool Med Spa Miami
If you want to
experience CoolSculpting for yourself
to lose excess fat while tightening your skin around your abdomen, hips, flanks, or anywhere else, we invite you to schedule an initial consultation. 
During your consultation, your
CoolSculpting technician
will walk you through the process and help you have the most comfortable sessions. You can also have your questions answered while the technician attempts to alleviate any concerns. Only through transparent communication are you sure to have the best experience possible, which is exactly what we want.
Ready to get started?
Call Cool Med Spa Miami now
to book your spot for CoolSculpting fat loss and skin tightening by the area's best.